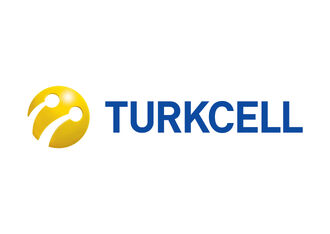 A Global Company
GSM-based mobile communication in Turkey began when Turkcell commenced operations in February 1994. Turkcell then signed a 25-year GSM license contract with the Ministry of Transportation on April 27, 1998. Since then, it has continuously increased the variety of its services based on mobile audio and data communication, as well as on its quality levels and as a result, its number of subscribers.
Turkcell is a regional leader by being the market leader in five countries out of nine it operates in. Turkcell's shares have been traded on the Istanbul (IMKB) and New York Stock Exchanges (NYSE) since July 11, 2000, and it is the first and only Turkish company ever to be listed on the NYSE.
Turkcell also has investments abroad. Turkcell conducts its mobile operations in growing markets like Azerbaijan, Kazakhstan, Moldova and Georgia through its subsidiary Fintur, in which Turkcell holds a 41.45% stake. KKTCell, a 100% owned subsidiary of Turkcell, was established in 1999 and operates within the framework of a revenue-sharing agreement with the Telecommunications Authority of the Turkish Republic of Northern Cyprus.
Astelit, a company in Ukraine in which Turkcell holds a 55% stake, began operating in February 2005 under the brand life:). Turkcell acquired 80% stake of BeST from the State Committee on Property of the Republic of Belarus in 2008.
Meanwhile, Turkcell's wholly owned subsidiary in Germany, Turkcell Europe, commenced its operations in 2011. In the first quarter of 2011, Turkcell expanded its operations into nine countries by initiating MVNO services in Germany through the wholesale traffic purchase agreement signed in 2010.
Turkcell, with its wide coverage area and diverse range of services abroad, is able to provide its subscribers with mobile communication services both in Turkey and around the world.
Turkcell had signed 3G contracts in more than 110 countries, ranking it among the world's top operators in terms of the provision of international data services. Turkcell also ranks among the top operators in terms of GPRS roaming, where it has signed contracts with operators from more than 165 countries.
Community content is available under
CC-BY-SA
unless otherwise noted.